spring fling
Oh. My. Goodness. We paired up with our friend Melissa of Tanglebloom, local flower farmer and floral stylist, to bring a breath of fresh air to a festive crowd after a long winter.
Melissa's flowers are breathtaking, and her arrangements stunning. With her eye for form and color, it was everything I could do to not want to take every last bloom home to breathe in and enjoy.
We set up tables in the hallway and threw our Factory Shop doors open wide, letting music and the aromas of chocolates, chai spiced tea and flower blossoms waft through the air. Platters of chocolates started circulating for guests to explore and savor. Dar, John, Marty and Joe were on it, preparing beautiful trays of hors d'oeuvres to enjoy with a glass of bubbly rosé or Neil of Chai Wallah's heavenly chai.
Local cheddars from Grafton Village Cheese were paired with a selection of our chocolate bars.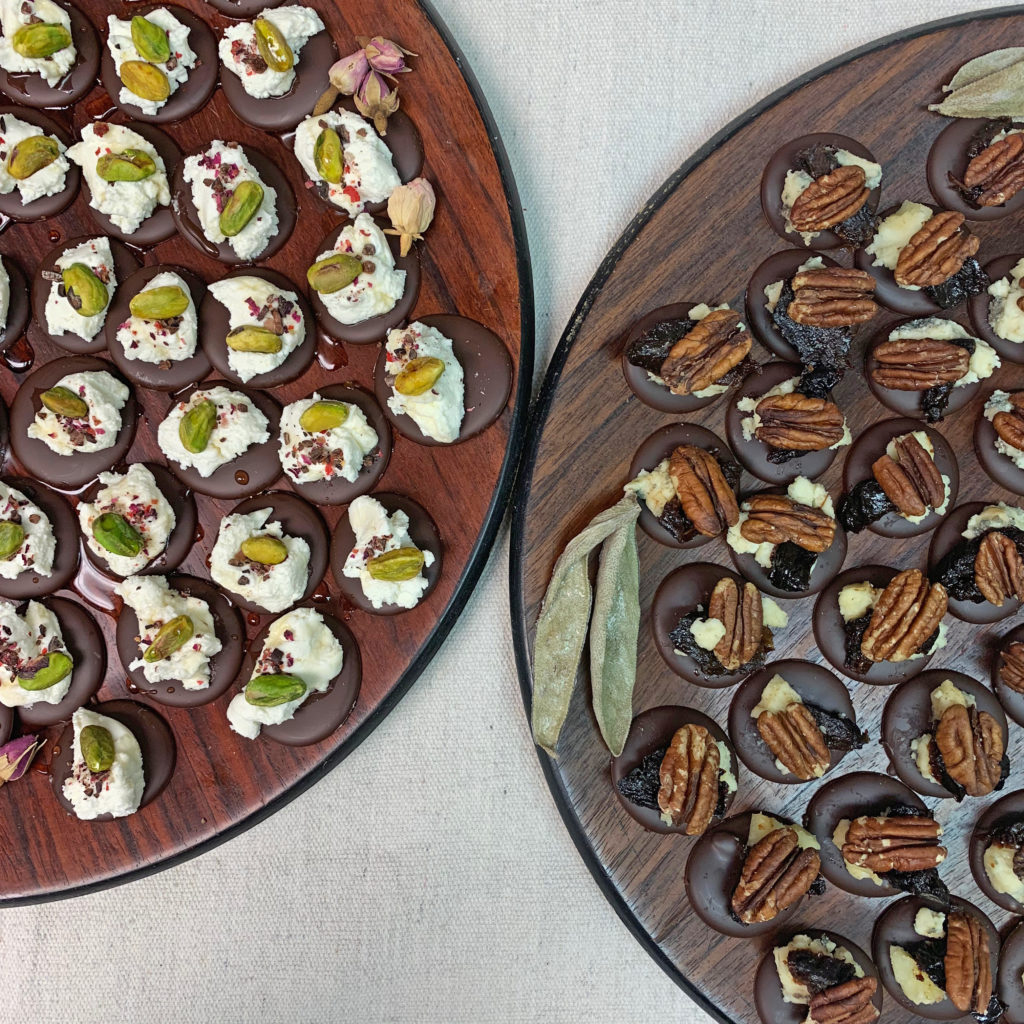 We topped wafer-thin dark chocolate mendiants with Bailey Hazen Bleu Cheese, toasted pecans and a dried plum macerated in Vermont maple bourbon, and Vermont chèvre, pistachios, rose petals and pink peppercorns drizzled with cardamom-infused maple syrup from Runamok Maple for lovely sweet and savory bites.
The evening was so much fun and so well-received, we will do it again!
Keep an eye out for future event dates, and many thanks to all who came!